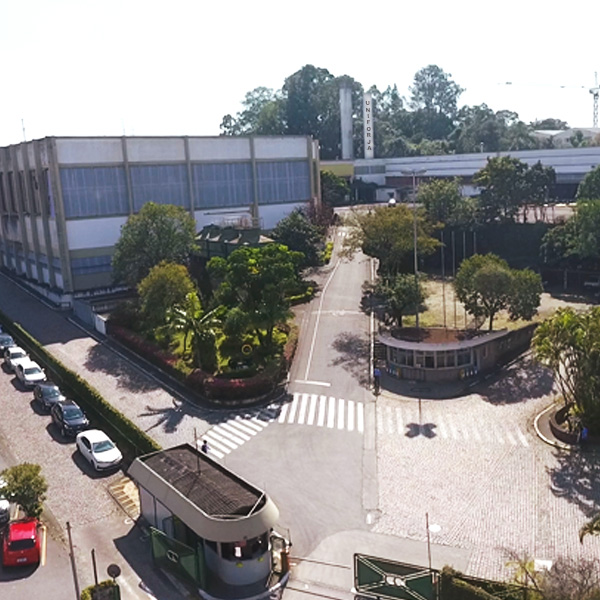 The
UNIFORJA
System – Central Cooperative for the Industrial Production of Metallurgy Workers, was established in the middle of 2000. Located in Diadema – São Paulo, in its own area of ​​65.000m2, Uniforja is the largest manufacturer of forged steel rings / flanges / fittings from all over South America.
Affiliate COOPERTRATT is a heat treatment service provider with its own laboratory for the execution of Metallurgical Tests, Mechanical Tests (traction, Impact and Bending). Produces tubular cold forging fittings in carbon steel or stainless steel.
Affiliate COOPERLAFE is a manufacturer of seamless forged rings (with and without profile) up to 4000 mm in seamless diameter, special forged and flanges above 12 "in Carbon Steel, Alloy Steel, Stainless Steel, Duplex and Special Alloys. Produces Caps, Curves, Reductions and Tes with stitching up to 42 ".
Affiliate COOPERFOR is a manufacturer of automotive carbon steel and alloy steel forgings such as crowns, gears, discs and flanges and rings up to 12. It also produces seamless curves, tees and reductions up to 24 ". Special forged line can be suitable to produce according to our customers' designs.
UNIFORJA has its own engineering capable of supporting the development and production of its products. It has tools fully focused on the continuous improvement of its processes and the preservation of the environment, maintains the following certifications – ISO 9001 (Quality Management System); IATF 16949 (Quality Management System for automotive segment); ISO 14001 (Environmental Management System) and ISO IEC 17025 (Competency for Testing Laboratory), thus maintaining the high level of its products and services, contributing in large scale to the growth of the country.
UNIFORJA constantly invests in the modernization of its manufacturing facilities and the qualification of its managers and manpower, always aiming for better performance and offering products with competitive prices and high quality, in the continuous pursuit of customer satisfaction. .